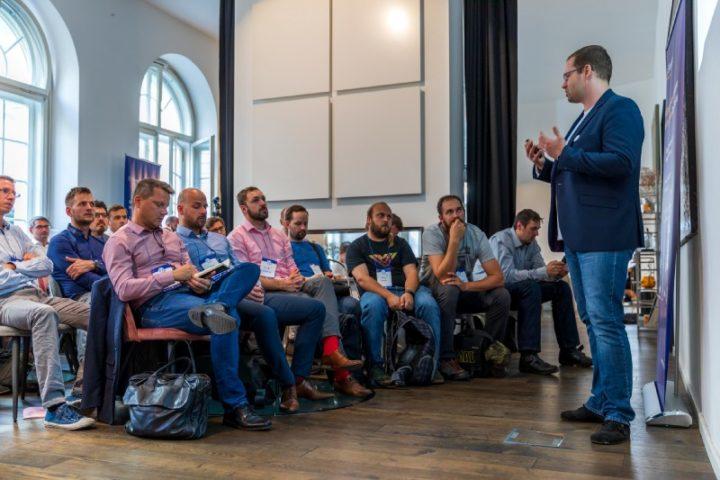 We have been constantly improving Shopsys Framework for the development of large ecommerce projects. Over the last months we have implemented many changes and received valuable feedback from our early adopters. In this article we cover our plans for the future, including changes to our release patterns and the introduction of the Backward Compatibility Promise (BC promise).
In accordance with our overarching goal of creating the best platform for in-house and dedicated developer teams, we have 3 other main areas we will focus on within the next year.
To ensure that you will never outgrow the platform as a result of increasing product numbers or higher traffic, we will focus on further performance optimization and support for out of the box scalability (also in Cloud). In terms of optimization, we know for now that product filtering and listing will be much faster through Elasticsearch. As Shopsys Framework is only one part of the company's ecosystem and it needs to communicate with other systems (CRM, ERP, etc.), we will focus on providing smoother integration that makes it easier to create and maintain your online shop. Last but not least we've considered changes to the way we handle pricing and taxation; we want Shopsys Framework to be ready to handle all kinds of taxation systems and exceptions, as well as specific pricing models used by ecommerce companies. To streamline this process we will introduce new pricing modules that will be even easier to customize and maintain.
When it comes to release patterns and the BC promise, we decided to release an updated major version of Shopsys Framework regularly every three months, in addition to minor versions every month or so. In practice, this means that minor version upgrades will be easy to implement and won't require additional dedicated work, and major version upgrades (bringing valuable improvements) will only demand a limited number of work hours from your team. You can read more about it in our BC promise on GitHub.
In addition to the 3 main areas we have mentioned above, we will continue working to foster a community on GitHub, creating a module store, and keeping our platform up-to-date (upgrade of Symfony).
As we continue to enhance Shopsys Framework through performance optimization, integration, and improved pricing and taxation, we will describe each of these elements more broadly on our blog. Stay tuned!