Who Are We? 
We specialize in providing ecommerce technology and know-how for large companies facing digital transformation. Thanks to our 80-member team (developers, analysts, project managers, web designers and marketing specialists) we can offer our clients integrative and comprehensive services.
As one of the few European ecommerce agencies, we implement our projects on our own open-source ecommerce platform. We have had the privilege of building trusting relationships with many well-known companies and brands, such as OfficeDepot, B2B Partner, Démos and SCONTO Nábytek.
Our Story
The company was founded in 2003 by a 16-year old Petr Svoboda who created the first version of the Shopsys software. By 2005, 100 onlines stores were using it, and in 2010 the 4th version Shopsys was created and the 500th online store license was sold. From 2012 onward we have been offering our services as a dedicated development team for big electronic retail companies.
In 2016 we started work on an international ecommerce platform that would better meet the needs of medium and large scale customers with a high volume of orders. We quickly noticed that there was a lack of this kind of software on the market. We decided to build Shopsys Framework on top of Symfony and release it in an open source version. Between 2016 and 2018 Reflex Capital (owned by Ondrej Fryc, founder of Mall.cz) and Incomming Ventures invested into our company.
Recent years have been a time of dynamic development for our company, as exemplified by the results from our 2020 annual report.
Shopsys = Caregiver
We are also always looking for ways to improve and support the environment we work in. That's why we continue to put ourselves behind organizing ShopCamp, Barcamp Ostrava, PHP live, and Symfony meetings. We also issue the EXEC magazine for ecommerce managers from CEE region.

Trust is one of our main cornerstones
We behave in a way which builds trust with our clients and business partners. We trust not only our team members but also ourselves. We believe in the strategy and future of our company and we are well-respected for our know-how on the market.
Petr Svoboda, CEO of Shopsys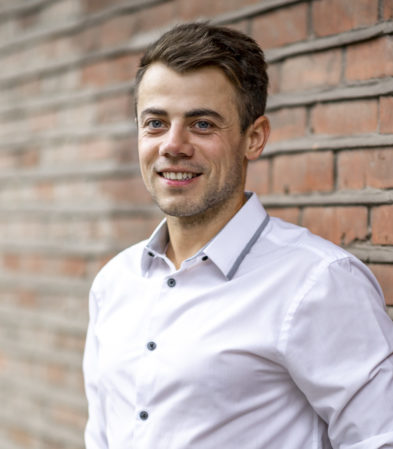 Certificate
ISO 9001:2009
Eco Company
Zelená firma
Member of
APEK – Association of E-commerce
Multinational Company
Offices in two countries
Solutions for
B2B & B2C
Server services
Own infrastructure