We Are Open Source
We have invested tens of thousands of man hours into the creation of Shopsys Framework, and we offer it as an open source project. We provide it for free to new ambitious projects, and with an agile per-developers-seat model for bigger clients. We believe this form of software distribution will also help popularize our platform and approach to eCommerce all over the world.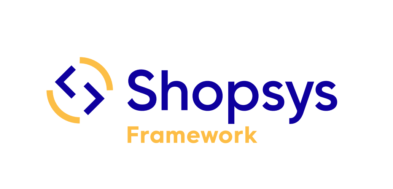 SSFW Licenses & Pricing
Community License
This license helps small to medium-sized companies focus on and invest in their future growth. By using our framework you're choosing to adopt a top quality platform with the best practices and built-in scalable architecture and tools for faster features delivery. The Community License is a MIT style liberal license and can be used by companies with the aggregate value of all processed orders in the application under the value of 12M € per year (3M € per quarter) – no matter how many developers work on the project.
Open source for free
(limited by total sales below 12M € / year, 3M € / quarter)
Commercial License
Medium-sized and big companies pay license subscription according the number of developers working on their projects. The number of developers seats can be easily adapted to actual needs. The subscribed seats can be allocated for internal developers, agency experts, or freelancers. Because our mission is to make things as fair as possible, you pay only as much as you develop.


Request For Pricing
Support / SLA
We offer Service-level Agreement support for clients with a Commercial License. The price starts from 15.000 € per year and is based on numbers of hours per month and guaranteed response time.
Warranty & Liability
Community License (according to its MIT style license) does not cover any warranty. Commercial License includes warranty and liability.

Upgrades
Since we provide one codebase of our application upgrades are available to you no matter which license you use.