5

months
project development

2

weeks
length of one sprint

1x

week
status call with the client

Introduction
Office Depot has been a long-term office supplies market leader in Europe both offline and online.
Office Depot provides everything a customer needs to increase its productivity including cutting-edge technologies, essential office supplies, imprint services, document management, and printing solutions. It also provides complete services concerning office equipment, school supplies, and a full product portfolio for facility management.
Initial Solution
Since 2009 the Office Depot's e-commerce site has run on a global solution which didn't entirely fit the Czech market and its specific criteria. The connection to sophisticated internal business processes and overall design wasn't optimal, and the user friendliness of their app (especially for mobile devices) wasn't up to industry standards when it came to being a market leader.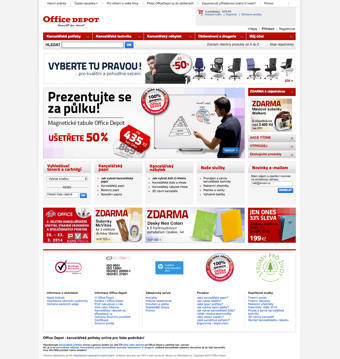 184h
Design Implementation
532h
Individual Adjustments
The goal of the project was to create a modern and robust solution which would help the Office Depot company to reinforce their leading position on the market.
Implementation Process — Agile Development
To address this, Shopsys and Office Depot created a joint team for the project (Shopsys 6 members, Office Depot 2-5 members). After a thorough analysis, the suggestions for wireframes were made. Wireframes were properly tested before the design creation itself, and the development of the project got underway according to an agile approach. Regular client consultations, getting approval for individual parts of the project, and establishing a close cooperation between the technical Office Depot team and the project Shopsys team were absolutely vital. The agile development allowed us to keep the deadline of the website's release, even though the needs of client were changing during the project realization.
"The website represents more than 60% of our contract sales, and that is why direct sales are almost exclusively made through it. Therefore, our online shop deserves special attention. Its latest version remains one of the most modern in Czech e-commerce."

Marcel Schmidt
Direct sales manager, Office Depot
Previews
Main page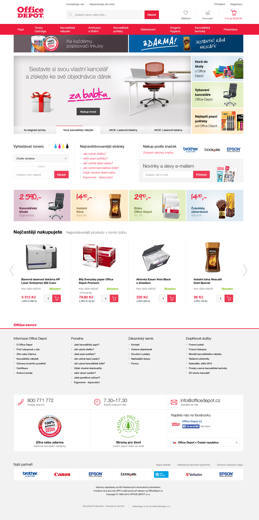 List of products

Product details

Guide to choosing office chairs

The project went through a series of demanding tests such as safety, penetration, and performance. We have discussed all criteria with the European head office which administered. In terms of application security specifically were tested the following:
Server Security
up-to-date technology, antivirus and DDOS attacks security, procedures for handling breaches and solutions for crisis scenarios (power cut, fire, etc.).
Resistance Against Overload
Repairing Crucial Errors
24/7 support
Processes and Procedures (including guidelines)
(including guidelines)
Information Security
within the Shopsys team (access of individual employees to information)
About

Cooperation
"Office Depot has a great team where everyone is responsible for specific areas they perfectly understand. This is one of the reasons why our communication was excellent and always pleasant. I'm glad that we have been able to work with and maintain an online shop of such caliber as Office Depot."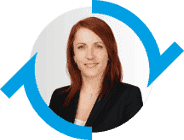 Hanka Hanzlová
Project Manager, Shopsys
"We have prepared data migration from the original systems for our client to put a new error-free online shop version into the production environment. The communication with Office Depot was very good in my experience. We had enough people from both technical and business backgrounds in our team so we could always develop this excellent project together and follow the submitter's needs at the same time."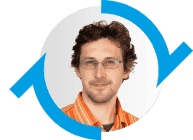 Ľubomír Mihálik
Back-end Developer, Shopsys
What are the
Results

?

The new online shop has consistently brought in growing sales year to year, improved conversion rates, and bumped average order values - all of which have seen increases of 10% and more. The biggest results were seen in returns on initial investments which were nearly doubled in the first 4 months following the launch of the new e-commerce site.

+50%

Increase in Traffic — from organic search thanks to the precise work in the SEO area

Significant

Increases in sales, conversion rates, and average order value

2 months

payback period of the initial investment
Continuous Online Shop Development
Office Depot has a credit including tens of programming hours a month in the Maintenance 2.0 service because the relationship with our clients doesn't end with the completion of a website. Continued support allows us to not only add new functions regarding individual needs, but also respond flexibly to customer and market demands.
Shared Back-End
Connection to ERP for both Czech and Slovak websites which reduces management and development costs
Advanced Filtering
Results in real time, quick search using numbers from catalog, toner and cartridge search according to printer type
Specific Pricing
Specific rules regarding customer and product types
Repeat Purchases
With the possibility of alternatives
Connection to a Variety of ERPs
Linking different information (parameters, pricing, client database) from different servers and systems
Interesting Functions
Shopping guide, favorite goods, coupon convincer, extra gifts with your order, and more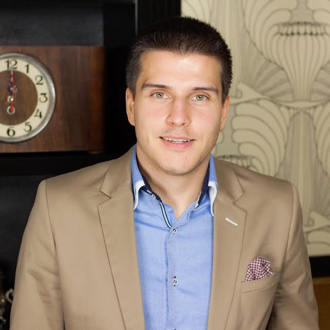 "Thanks to the agile project management and continuous presenting of the application to the client we have identified requirements on changes in time. Even with their incorporation we have managed to meet the deadline."
Lukáš Havlásek
Chief Executive Officer, Shopsys