Nová evropská pravidla na ochranu spotřebitele ovlivňují fungování e-shopů od sbírání recenzí po počítání slev. I když čeští zákonodárci nestihli včas schválit příslušné zákony, účinnost nové regulace musí nastat ke konci května a ignorovat změny se nemusí vyplatit.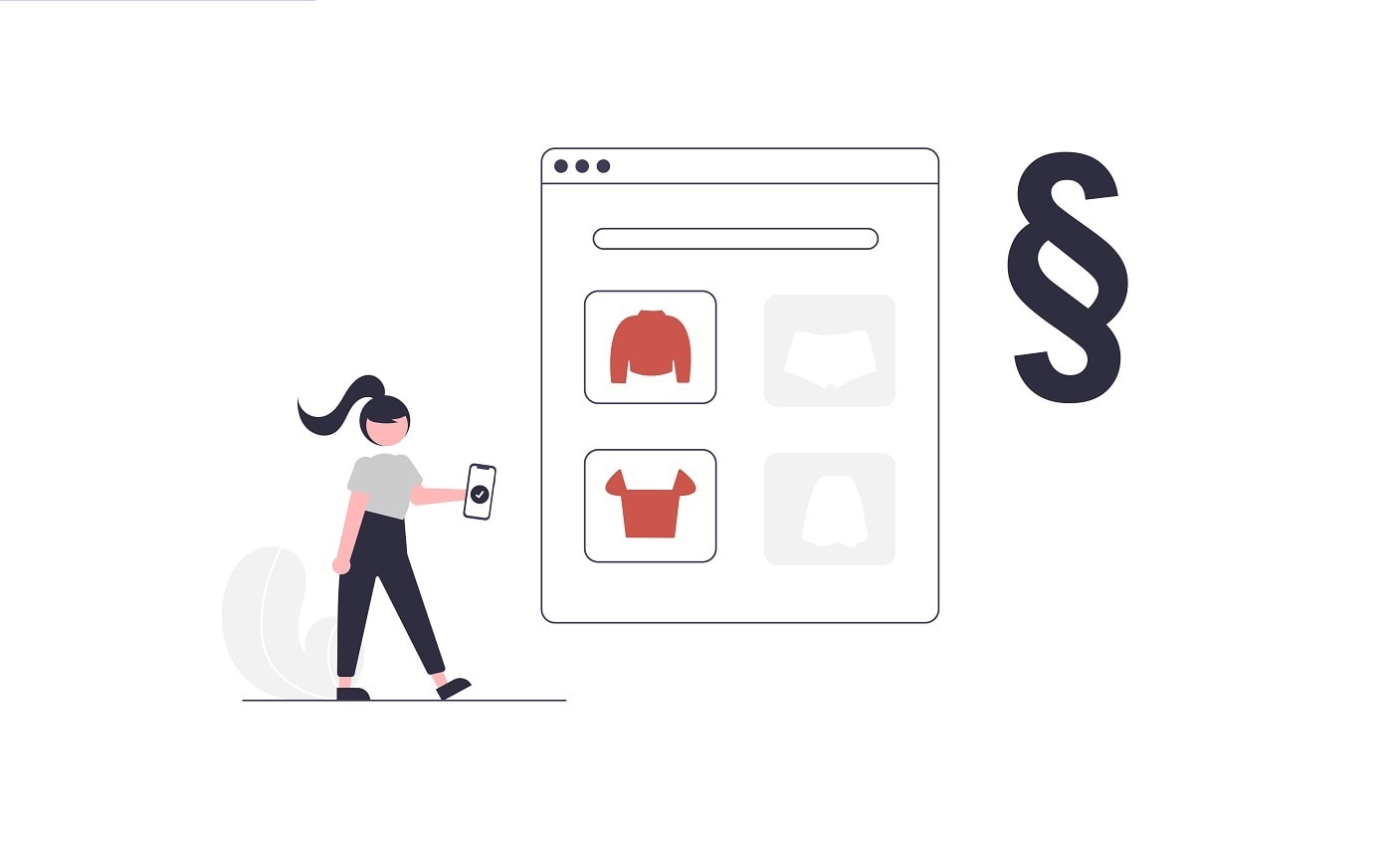 Evropská unie schválila nové změny v rámci směrnice na ochranu spotřebitele již v roce 2019. Do loňského listopadu je měly členské země implementovat do své národní legislativy, aby pravidla mohla být účinná od 28. května letošního roku (2022, pozn. red.). "Přestože byl vládní návrh zákona ve Sněmovně více než rok, nedošlo u něj ani k prvnímu čtení. Po volbách došlo k tomu, že všechny neschválené návrhy byly 'stornovány' a musí projít celým procesem znovu," popisuje Jan Vetyška, výkonný ředitel Asociace pro elektronickou komerci (APEK).
Změny tak z tohoto pohledu od května účinné nebudou. "Je však dobré se připravovat i tak. Nejlepší je se prozatím řídit zněním směrnic, ve kterých jsou nová pravidla popsána, základní rysy nových pravidel jsou známy už delší dobu. Nedivili bychom se, kdyby ihned po nabytí účinnosti začaly úřady přizpůsobení se změnám pečlivě kontrolovat a vymáhat. Pozor by si měly dát hlavně e-shopy, které působí i v zahraničí. V mnoha státech jsou totiž nová pravidla účinná už teď," říká advokátka Petra Stupková z kanceláře Legitas.
Takzvaná omnibus směrnice přitom mění několik různých pravidel na ochranu spotřebitele, z nichž se některá více týkají provozovatelů e-shopů, další pak tržišť a cenových srovnávačů. "Mnoho z těchto změn spočívá hlavně v rozšíření informační povinnosti e-shopařů, ale jejich každodenního provozu se příliš nedotkne," myslí si Stupková.
Konec "falešných" slev
Jako největší změnu, která se dotkne velké většiny e-commerce hráčů, advokátka označuje tzv. zákaz falešný slev. Nově bude povinnost u všech slev uvádět i předchozí cenu, za níž e-shop zboží prodával během posledních 30 dnů. "Jedná se také o věc, kterou si budou spotřebitelé hlídat, a to hlavně v souvislosti s Black Friday slevami," říká Stupková s tím, že právě toto pravidlo bude zákazníky nejvíc "pálit", protože má největší vliv na jejich peněženku. A pokud budou o nové právní úpravě vědět, budou se svých práv u České obchodní inspekce domáhat.
I když se na první pohled může zdát, že pravidlo vypočítávání "původní" ceny a výše slevy je v takové formulaci nastavené jasně, praxe ukázala, že tomu tak není. "Metodika může být jasná, ale implementace se liší," vysvětluje Jakub Balada ze startupu Apify, který se mimo jiné věnuje projektu Hlídač Shopů, jenž od roku 2017 sleduje způsob, jakým e-shopy počítají své slevy, a pak poukazuje na možné neférové praktiky vůči zákazníkům.
"Ještě loni naprostá většina e-shopů tvrdila, že nedokáže ukazovat reálné slevy, ale při výpočtu musí používat maloobchodní ceny, jinak by se střelily do nohy," pokračuje Balada. Jako pozitivní příklady uvádí Alzu a CZC, které si ve spolupráci s Hlídačem Shopů nechaly vypracovat i audit (Hlídač Shopů pomoc s nastavováním výpočtu slev nabízí e-shopům zdarma).
"Tématu slev se věnujeme poslední čtyři roky. Více než tři roky proto v komunikaci nepoužíváme úsloví 'slevy až XY %'. Několik let aktivně spolupracujeme s nezávislým Hlídačem Shopů a interně neustále zlepšujeme proces naceňování, aby námi uváděná výše slevy byla reálná," doplňuje Ondřej Hnát, obchodní ředitel Alzy.
Mnoho jiných obchodníků ale běžně ani neví, za kolik produkty historicky prodávali, protože si nedrží historii cen. Budou tak muset předělávat i své systémy. Zatím kvůli neschválené české legislativě není jasné, jakým způsobem má s cenami a slevami e-shop pracovat ve specifických případech – když produkt ve slevě prodává několik měsíců (tedy déle než 30 dnů), když během 30 dnů zboží zlevní několikrát nebo naopak když slevu ukončí.
"Obchodníkům obecně radíme, aby byli transparentní, což se doteď o mnoha hráčích v e-commerce říct nedá. E-shopy by měly implementovat hlavní pravidlo a slevy počítat z cen, za které skutečně zboží předtím prodávaly a zároveň by někde na webu měly zákazníky informovat, jak s výpočtem těchto slev pracují. A hlavně to dodržovat na celém svém sortimentu, nejen u produktů, které jsou aktuálně zařazené do nějaké slevové akce," popisuje Balada.
Konec "falešných" recenzí
Další z velkých změn v rámci nových pravidel na ochranu spotřebitele je také větší zaměření na zákaz falešných recenzí. Povinnost garantovat jejich pravdivost přitom spadá na e-shopy, podobně jako v případě YouTube, který je zodpovědný za to, že nahraný obsah na platformě neporušuje autorská práva. Hodnocení produktů přitom nabízí velké množství obchodníků, takže se jich tyto změny týkají přímo.
"Blížící se evropská směrnice může zafungovat jako takový strašák, který prodejcům otevře oči, začnou se o své recenze více zajímat a lépe pochopí, jakou mají recenze roli v nákupním cyklu zákazníka – klíčovou. Ať už z pohledu kvality obsahu pro Google, SEO a word of mouth napříč internetem v době velkého růstu e-commerce," říká Eva Čejková, ředitelka platformy Testuj.to, která aktivně pracuje se zákaznickými komunitami a umožňuje získat rychlou a přesnou zpětnou vazbu ve formě recenzí.
Recenzí je přitom na internetu spousta, ale ne všichni majitelé e-shopů a dalších platforem aktivně řeší, jakou mají kvalitu a zda vůbec pochází od skutečných zákazníků. Jeden z největších hráčů, Heureka, podobně jako Testuj.to (do něj Heureka v roce 2020 investovala) přitom hlásí, že je na novinky připravený. "To, jak máme ověřování recenzí nastavené, je v souladu s novou směrnicí a takto to na Heurece funguje už od založení programu Ověřeno zákazníky (slouží ke sbírání hodnocení a recenzí – pozn. redakce). E-shopům tuto službu doporučujeme dlouhodobě, protože pro zákazníky jsou recenze jedním z klíčových ukazatelů při výběru e-shopu, a pro e-shopy naopak slouží recenze jako dobrá zpětná vazba na služby," popisuje šéf Heureky pro Česko a Slovensko Jan Mayer.
Mayer však přiznává, že firma bude muset kvůli novým pravidlům zrušit možnost přidání recenze k e-shopu, který není do programu Ověřeno zákazníky zapojen. U takových recenzí totiž nedokáže jednoznačně prokázat, že byly opravdu uděleny zákazníkem, který objednávku vytvořil. Autentičnost samotných hodnocení pak firma garantuje několika faktory.
"Prvním z nich je to, že jsou dotazníky šifrovaně navázány na objednávky jednotlivých zákazníků. Díky tomu hodnotí produkt pouze uživatelé, kteří objednávku skutečně vytvořili. Zároveň máme systém několika kontrol, pomocí kterých monitorujeme, zda se mezi recenzemi neobjevují falešná hodnocení v rámci konkurenčního boje a podobně. V případě, že na něco narazíme, tak přistupujeme k aktivnímu řešení," popisuje Mayer.
Ignorovat nová pravidla se nevyplácí
Několik hráčů z trhu závěrem potvrzuje, že ignorovat tyto změny a nová pravidla se moc nevyplácí. Česká obchodní inspekce se totiž ve svých rozhodnutích někdy řídí evropskými směrnicemi, což je často dáno tím, že tuzemská legislativa je nereflektuje dostatečně nebo není formulována jednoznačně. V případě ochrany spotřebitele tak přednost dostávají evropská pravidla, protože i zákazníci se ve svých podáních mohou odvolávat na směrnici EU, nejen na české zákony. V některých případech pak za nedodržení pravidel hrozí i nejvyšší možná pokuta – podobně jako u GDPR – až do výše 4 % ročních tržeb. A to může být pro mnohé hráče likvidační.

Tento článek vyšel v online magazínu EXEC č. 14, který je zaměřený na Customer Experience,
neboli zákaznickou zkušenost.