What is Shopsys Framework?
Shopsys Framework is a scalable PHP framework for fast-growing ecommerce sites created and maintained by in-house developers or outsourcing companies.
Our product provides the tools and know-how to help save thousands of dev-hours in the short and long term growth of e-merchants and their websites.
A typical project using our framework is a B2B or B2C site with a yearly revenue ranging from €5M to €100M. This translates to thousands of orders and hundreds of thousands of pageviews each day. Online retailers operating with this revenue have to provide a high-quality customer journey, from the first page load to the final delivery at a customer's doorstep, and we understand this better than anyone.
Infrastructure & Roadmap
The diagram below will introduce you to the infrastructure behind the Shopsys Framework.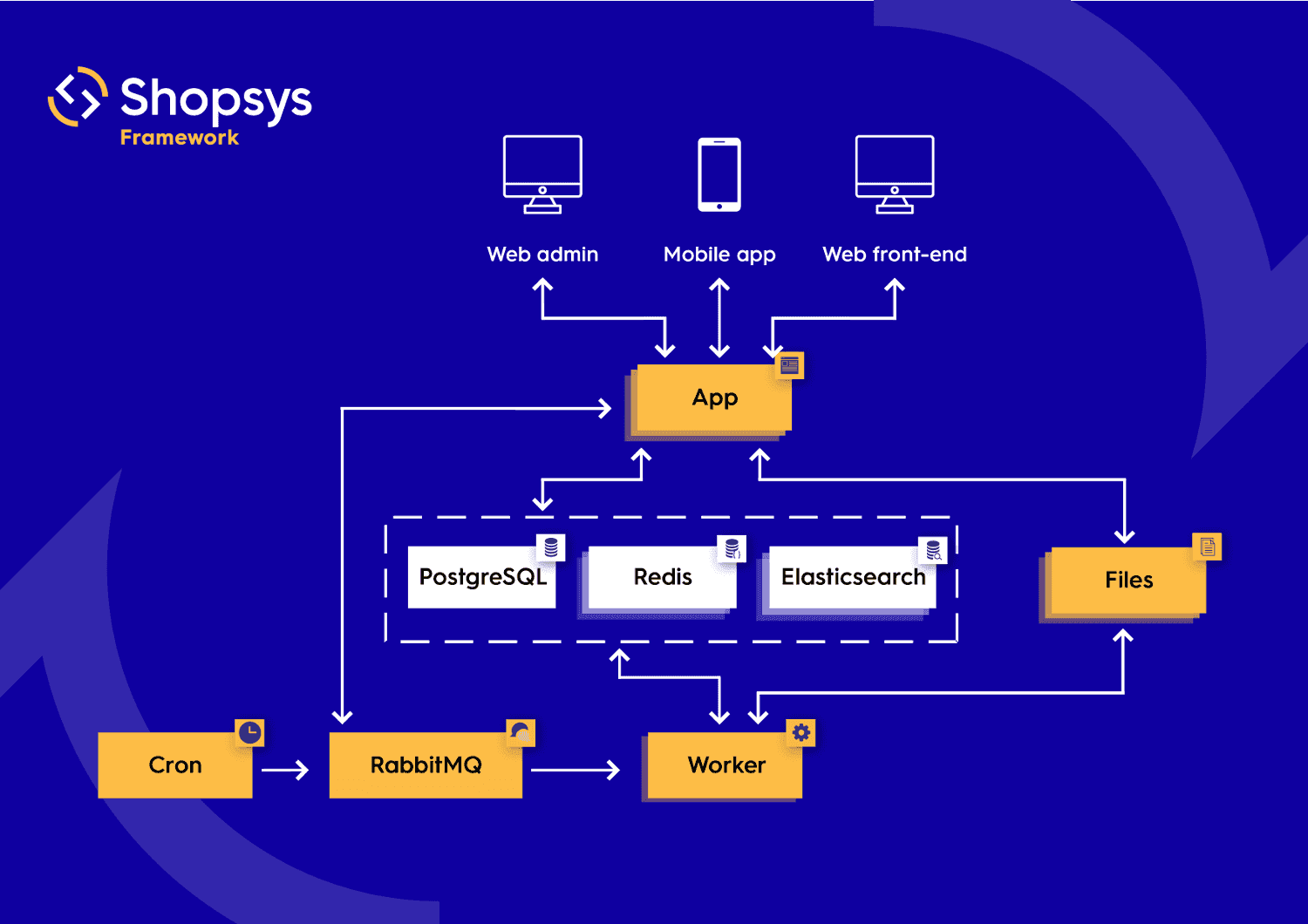 You can learn more about our development roadmap on our blog. 
Our History
We've come a long way, but at the moment we have one main goal – the release of a stable framework version by next year.
2003 – the company is founded by 16-year old Petr Svoboda and the first version of the Shopsys software is created
2005 – Shopsys 2 comes online and over 100 online stores are now using it
2010 – 4th version Shopsys and the 500th online store license is sold
2015 – Work begins on Shopsys 6 and the current Shopsys Framework
2017 – Closed beta launch of the Shopsys 6 is released and on top of it 15 new e-commerce sites are developed
September 2018 – Plans to release the Shopsys Framework open beta

February 2019 – A stable version of our framework is scheduled to be presented publicly
Our Mission
We want to offer the most efficient open source framework for medium and large sized fast-growing ecommerce companies all around the world. With more than 15 years of experience, we work to effectively incorporate a company's style, wisdom, and business strategy in order to create an adaptable tool for developers.
Petr Svoboda, Founder