What is Shopsys Framework?
Shopsys Framework is an open-source ecommerce platform dedicated to large size companies facing digital transformation. The platform is used to build B2C, B2B, and hybrid projects in which flexibility, modern technologies, and superior quality are the deciding factors. Shopsys Framework is a solution that was specially created to help ecommerce companies adapt to the omnichannel world.
The philosophy behind our product is based on our 17 years of experience working with clients to create projects. We offer a platform that contains 80% of the features commonly used in ecommerce projects, ensuring that it is flexible, scalable and ready for further customizations according to client needs. It is currently used by our partner agencies whose projects see upwards of hundreds of millions of Euros of turnover per year.
A solid foundation for ambitious projects
Shopsys Framework can be used to develop classic online stores, B2B platforms, and hybrid solutions. The platform can also be integrated with many external systems, such as ERP, WMS, PIM, etc.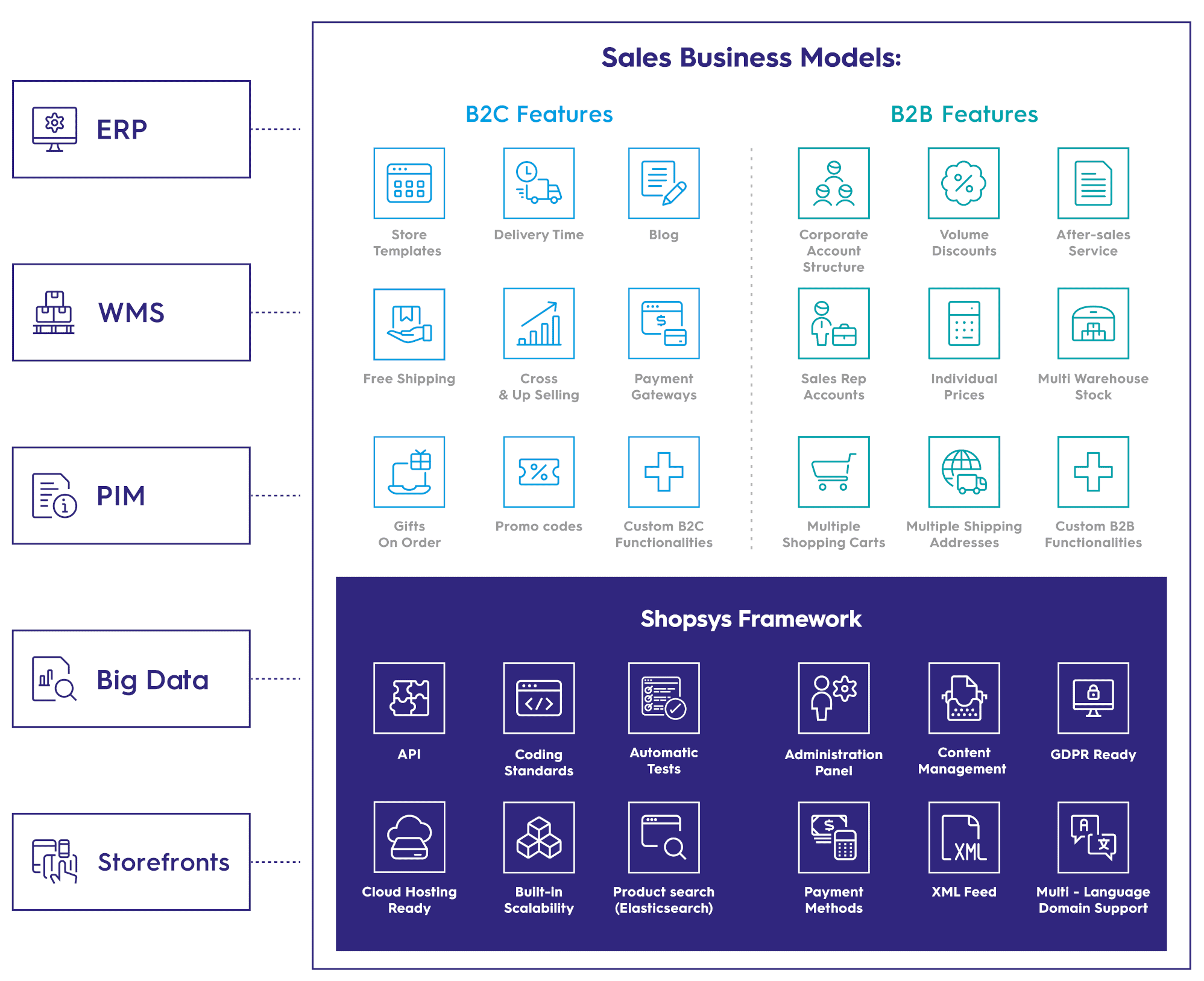 Our Vision
We want to offer the most efficient open-source platform for large-sized retail and pure ecommerce companies all around the world. With more than 17 years of experience, we work to effectively incorporate a company's style, wisdom, and business strategy in order to create a platform that is ready and prepared for the omnichannel era.
Petr Svoboda, CEO & Founder of Shopsys