SCONTO Nábytek is affiliated with the German company Höffner, which is one of the largest retail furniture sellers in Europe. SCONTO has 12 branches in the Czech Republic and Slovakia, and over 900 employees. The company's customers can also order goods via the online store. SCONTO's revenue for the 2019 year was more than 110 mln Euro.

At the end of 2019, the company faced the challenge of choosing a new omnichannel ecommerce platform that would allow them to develop a new version of the SCONTO online store for the second half of 2020. The main criterion for a platform was a platform's ability to deliver performance (customizability, code quality, support, etc.) against overall price (cost of licenses, maintenance, costs of programmers from the chosen technology, etc.).
What scenarios were considered
SCONTO made a preliminary analysis looking at the costs and timelines depending on each of the methods for developing a new platform. The analysis indicated that the best option would be to choose an ecommerce platform with an open-source code as a base for further programming work. The first version of their online store will contain integration with PIM (with information about products) and an integration bus.
Implementation Method
Delivery Time
(in months)
Estimated cost
(in thou. €)
Developing an online store from a scratch
24
315 – 590
Choosing an open-source ecommerce platform as a base
6-12
195 – 315
Choosing a closed-source ecommerce platform as a base
6-24
195 – 590
Choosing a ready-made, SaaS solution with customizations
6-12
118 -275
The platform and co-development in once
After initial analysis, SCONTO went on to look for a specific piece of ecommerce software that could meet their requirements. The list of factors they took into account were weighted on a scale of 0 to 100 based on importance (with 100 being the most important and 0 being the least).

Four platforms were subjected to detailed analysis based on the above indicators: Magento, NopCommerce, Shopsys Framework, and Spryker. In this group, Shopsys Framework scored the highest, and was subsequently adopted by SCONTO .

The table below presents the final SCONTO's scoring of choosing a provider of ecommerce software (the lower the score, the better):
Platform
/ Factor
Magento
Shopsys
Spryker
NopCommerce
Customizability (100)
2
1
1
2
Adaptability & Code quality (80)
4
1
1
3
Availability and hourly-rates of developers (100)
4
2
2
3
One time price (70)
3
1
3
1
Price of license (80)
3
1
2
1
Risk of missing the deadline
3
2
3
4
Provider support (100)
3
1
2
3
Local support (70)
4
1
5
5
Number of delivered projects (70)
2
4
3
3
Total
3.8
1.9
2.9
3.4
SCONTO not only chose Shopsys as their go-to platform but also accepted our offer of co-development services. This means that Shopsys will be working with SCONTO on an ongoing basis to build their own in-house ecommerce development team. The biggest benefit of such an approach is that SCONTO will essentially transform into a technology company, further strengthening its market position and market valuation.
In the coming months, the new SCONTO platform will be built by a joint agile team, and then at some point in the future be handed off to the furniture retailer. Shopsys supports the furniture retailer not only by training programmers in developing projects on Shopsys Framework, but also in transferring knowledge about processes and project management. In practice, this means setting up the project architecture, introducing SCONTO devs to Scrum methodology, and showing them tools to help with daily work and communication within a team.
What do the insiders think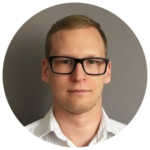 Petr
Rohan
Ecommerce Director CZ & SK, SCONTO Nábytek
We decided to cooperate with Shopsys company not only because they met our requirements for the omnichannel platform, but also because of their customer-oriented and flexible approach. Shopsys provided us with full support in the development of a new online store, especially when it came to introducing us to in-house ecommerce software development and co-development of our project. I hope that their cooperation will soon result in a new and improved version of the online store, which will allow us to grow even faster.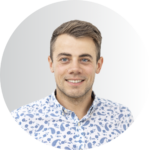 Petr
Svoboda
CEO and Founder of Shopsys
I'm very glad that among many international ecommerce software providers for large players, the SCONTO company decided to cooperate with us. I have mentioned many times that to become a major player in the ecommerce world you need to become a technology company. I am glad that SCONTO took this path and we will do everything to help make this transformation go smoothly.
Update (19.10.2020)
After 9 months of development work, on September 29, 2020, a new version of the SCONTO online store was launched in the .sk domain, and on October 12, in the .cz domain.