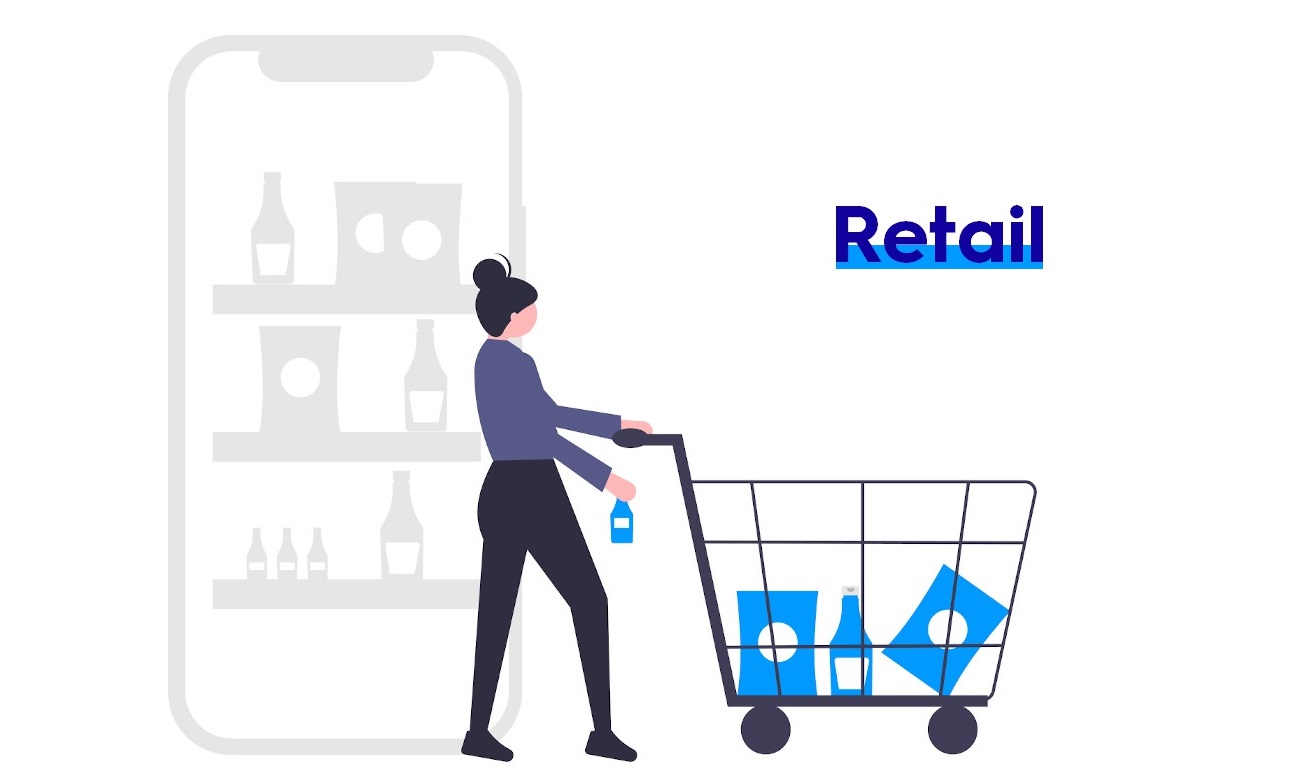 Many countries around the world affected by the coronavirus pandemic are beginning to see a positive shift in their economies, which is a hopeful sign for those businesses and individuals who have been hit hardest. Retailers are particularly counting on more leniency around lockdowns. Other than essential services like grocery stores, these places were subject to the largest restrictions, and despite financial aid from governments suffered the largest financial losses. We take a look at how they survived the lockdowns, and what the future holds in store.
Over the last month or two (depending on the country), many retail companies that run an online store or had implemented an omnichannel strategy were trading only online. Despite the complete lockdown, many players have increased their turnover in the online channel (as our analysis has shown).
While this may sound like a success, it also speaks to a darker side. These companies, which are not pure ecommerce businesses, still incurred high fixed costs (rents, wages). At the moment, we can expect to observe a rash of Q1 financial reports of stock companies with significant financial losses. However, an even more important question is what long-term consequences this crisis will have on the retail industry.
Signals to change for years
This pandemic has demonstrated the benefits of investing in technological innovation, primarily by implementing an omnichannel strategy. The concept of omnichannel retail dates back even to 2010 and it should be noted that even before that in the 90's there were entrepreneurs interested in the development of a multi-channel sales concept.
Despite the fact that there was a lot of talk about it, not all retailers approached it with seriousness, and only ad-hoc ecommerce solutions had much interest in integrating it into their business solutions (we have also recently written about whether it is the optimal solution). In short, it is the online channel that helps retailers to generate any revenue today.
New consumer buying habits
COVID-19, while tragic, has shown that companies and people are able to adapt and change their habits in the blink of an eye. One big change has been a shift to remote work (in many places treated so far with doubt), showing that this approach is not only possible but doesn't differ in efficiency or quality from working in an office. We also all started shopping in niche online groceries (at least in the CEE) so that delivery slots in the first week of March were set for a few weeks ahead. Offices and institutions no longer require in-person signing of documents, but can be achieved through scanned documents. Things that were impossible before the pandemic have suddenly become a part of everyday life.
The pandemic has also brought changes in what and how we buy. In addition to the already mentioned food and grocery industry, segments such as pharmacies, personal care, toiletry, pet supplies, and cleaning are booming. These purchases in the beginning may have been the result of panic-buying (like stocking up on face masks and disinfectants), but later on it turned into broader purchases from many segments. In addition, online shopping was adopted by people who had never done it before. It is very likely that many of them will continue online shopping even after the pandemic.
A new normal for retail
Recent weeks have brought a lot of change in how offline trading is currently taking place. Many retail companies introduced new services like contactless home delivery or click and collect (broadly described in our last article). These are changes that are so convenient for the consumer that they will become an industry standard. What is currently being implemented in grocery stores, such as surface disinfection and obligatory PPE equipment like gloves and masks, will certainly be adopted by other stores, at least in the short term.
At the moment, only China can provide insights into how the retail industry looks after the lockdown. Although 85% of Chinese department stores and shopping centers are back to business, the traffic and sales have only recovered to 30% to 40% percent of normal as of April 2020. If we assume this is due to the financial crisis and a shift toward people shopping online, this begs the question of whether or not retail businesses actually need so much physical retail space?
And last, but not least, COVID-19 will force retailers' management teams to think ahead of how to leverage potential opportunities (see PWC presentation) across supply chains, maintain online presence, increase organizational fitness, and prepare for whatever tomorrow will bring.

To sum up, it is not possible to clearly assess currently what the retail industry will look like in the next year or two. On the other hand, the 'new normality' will likely be focused on providing customers with a full omnichannel experience, ensuring maximum safety for customers and employees, and top management.
Čtěte také